SEASTYLE
Our Latest Featured Artist on LovingCoastalLiving
Posted by Lovingcoastalliving
Please accept my apologizes for being late.  Sit, have a drink of coffee, and enjoy- as I introduced a Husband and Wife Team from an Etsy Shop I LOVE!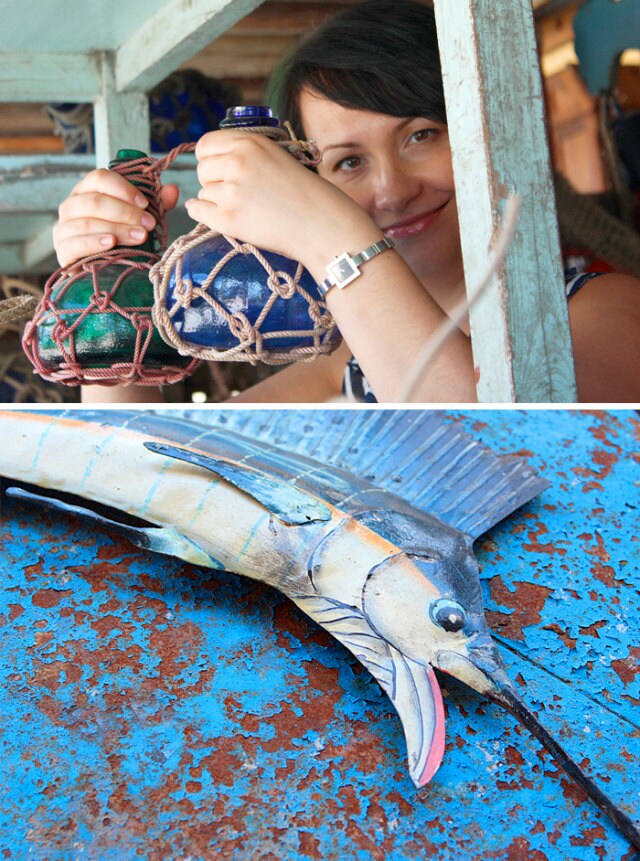 We're an art team of husband and wife, Bogdan & Iryna. For many years—advertising professionals, and recently—marine flea market stylists.) We founded SEASTYLE studio with a goal to collect beach vintage items, give a new life to old treasures, and share our coastal decorating ideas with others. Come over SEASTYLE's Shop on Etsy.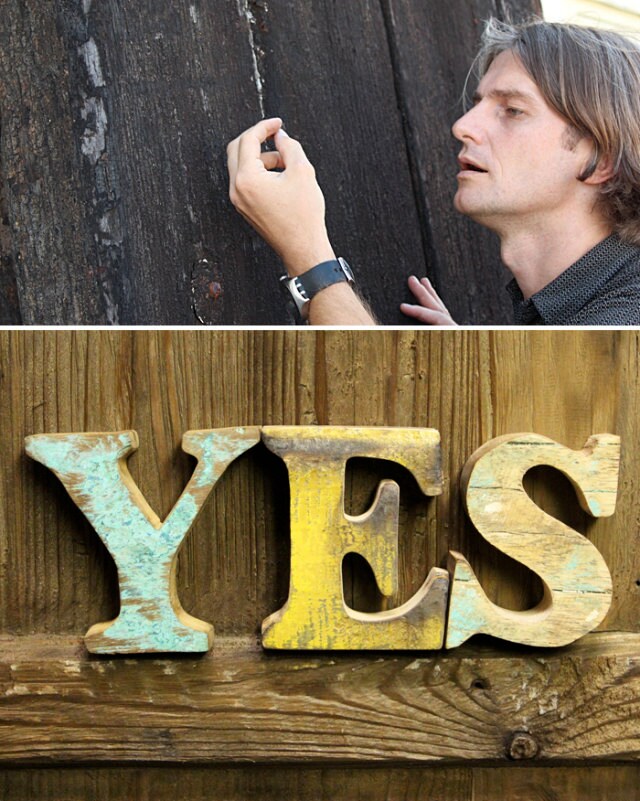 We reside a few blocks from the ocean, on the sunny South Florida coast, with our little baby. But only couple years ago we moved down here from Eastern Europe. Used to long winters, we got very excited of what we found around: lots of sun, tropics, white beaches, sunsets, and …ocean! Bogdan's impressions of Florida coast resulted series of his paintings:      
https://www.etsy.com/shop/BogdanKravchenko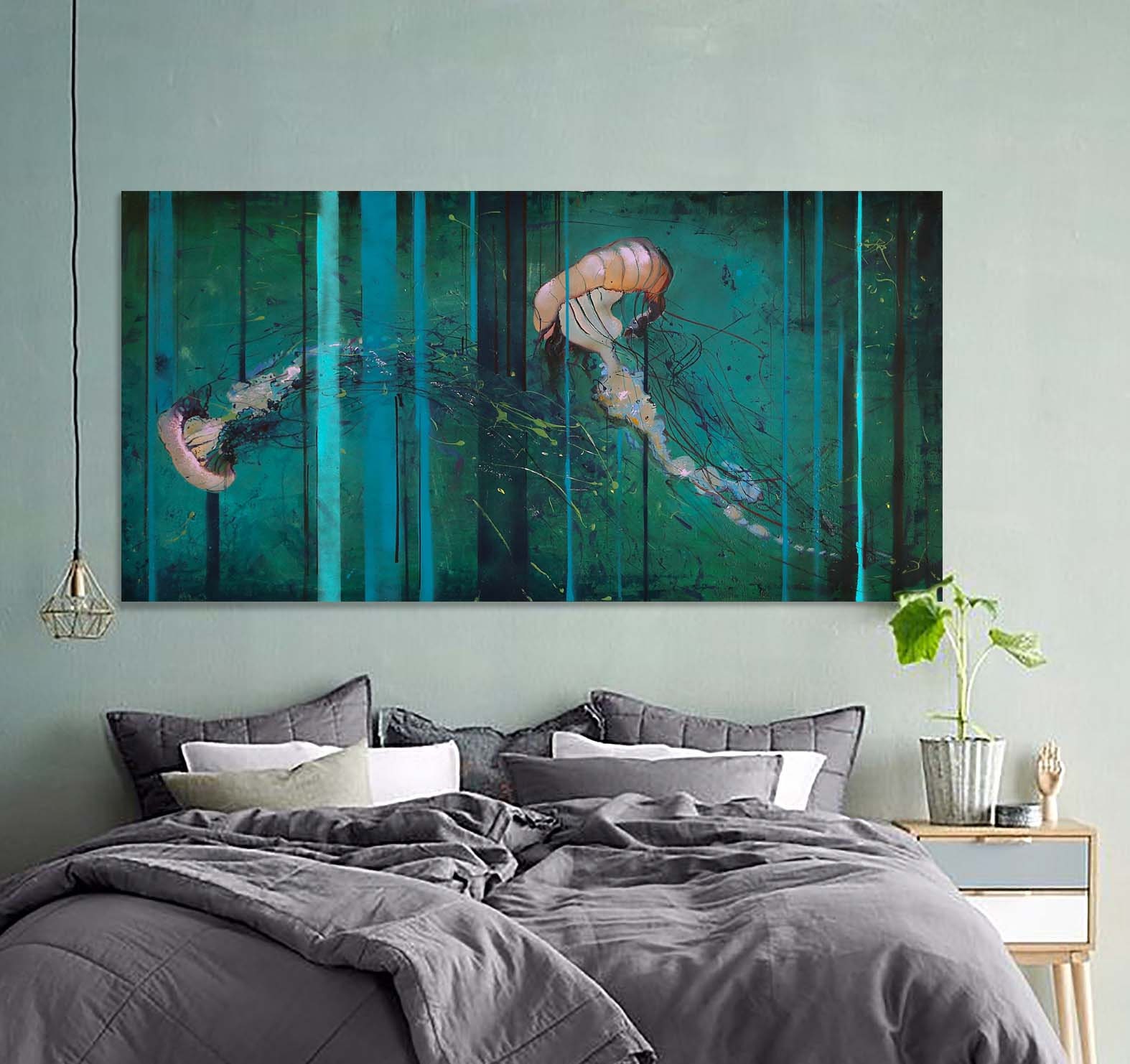 Depth Perception for Two Original Oil Painting on Canvas 48x24"
 Along with that, we became treasure-hunters for nautical vintage objects. We fall in love with their scent, shabby look and rough textures. Few retails can offer as diverse items of all eras and interests as do flea markets, thrift stores and yard sales. True addicts know the fun and thrill of hunting! You never know what you might discover right around the corner!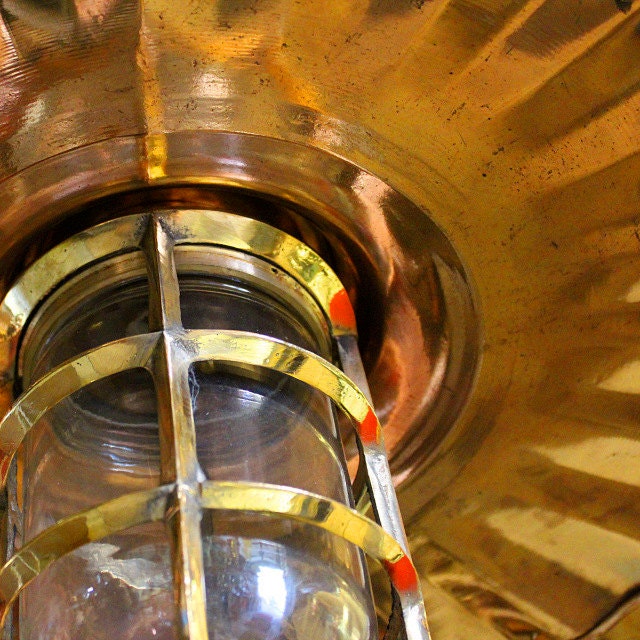 We like the idea that someone's trash becomes someone's treasure. You can recycle, reuse and reinvent objects that span centuries, mix old and new, create your own style. It's great—to take a salvaged piece and make a new thing of it or to use your vintage find in unexpected way! Florida flea markets have become our passion. They are always full of the same curious shoppers as we are, and most outrageous objects you ever seen. We search and collect vintage and nautical treasures like: lobster buoys, fishing floats and rum jugs, old ship lights, and wooden letters made from old Indonesian ships. We love their rustic, faded colors and coastal feel.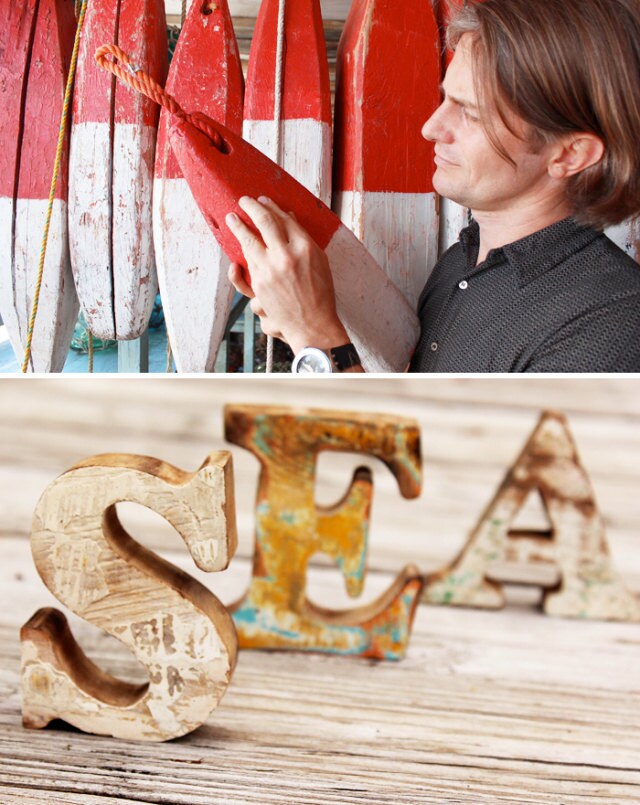 A few words about our favorites 
Lobster buoys
Vintage wooden buoys are authentic, rare finds. Used by fishermen to mark the spot,  where crab or lobster traps rest underwater, colorful buoys add cozy, sea style charm to any interior. There are wooden buoys from the '20s to 40's, plastic and Styrofoam from the 1950's. Most of them are 18" tall, small are rare, some are brightly colored, and we love to collect them.Tropical hue paint of a cute, small buoy makes island accent in any room.  Classical mix of white, red and navy blue is great for patriotic flair.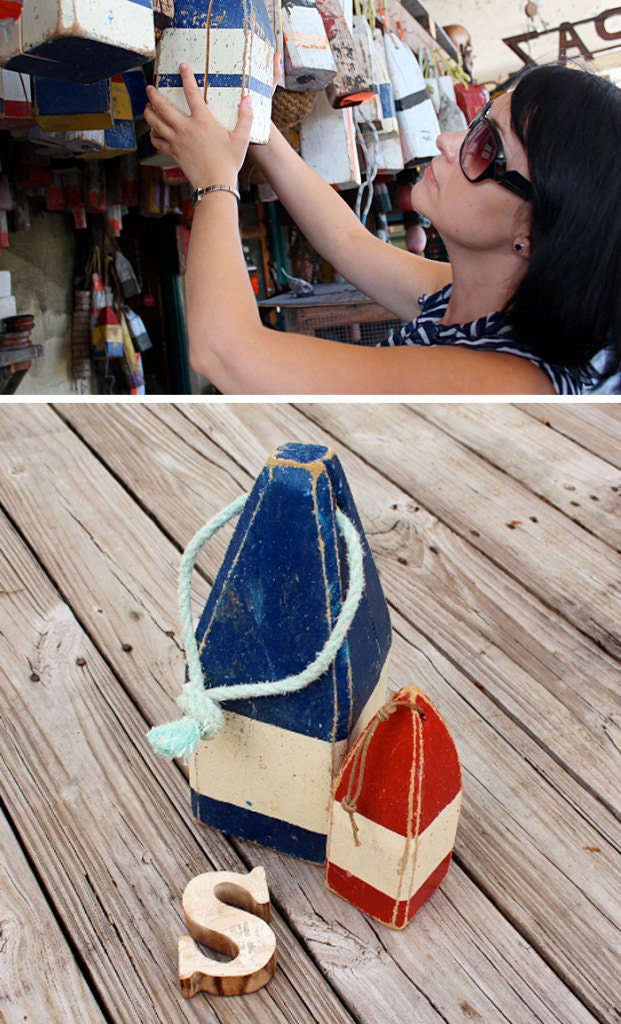 Glass floats & rum jugs
Authentic vintage floats were made of recycled glass from water or milk jugs, whiskey  bottles, or any inexpensively glass available. Japanese fishermen have used them for decades to buoy fishing nets. Caribbean Pirates rum jugs in rope netting were used as a water jug or rum flask on board. They have vibrant, fresh colors, and make you feel of being close to the ocean. They add Pirates' fun and adventure feel to any interior.  You can make your own collection of authentic nautical pieces and place it on the white  background  in order these treasures to stand out. Go Vintage!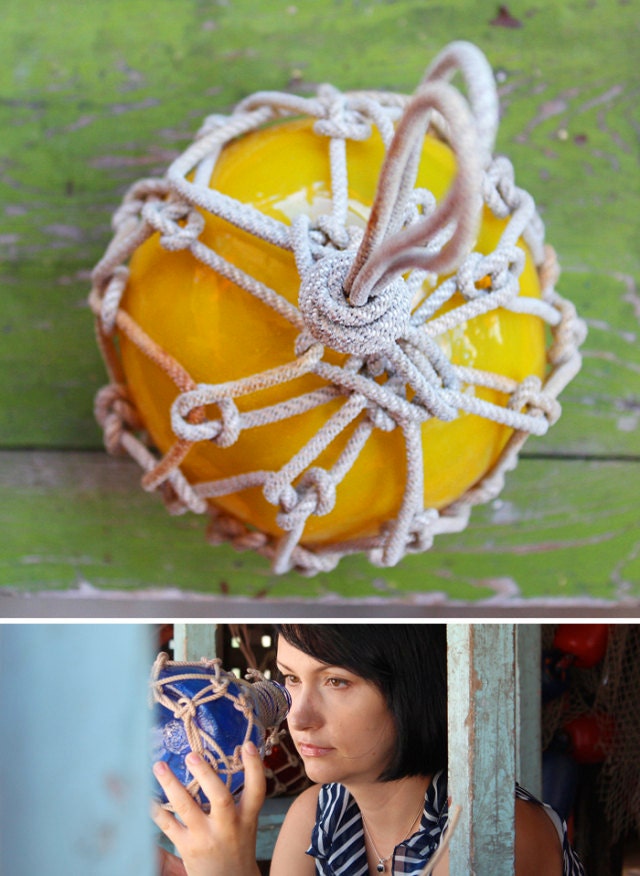 Vintage wooden letters & Nautical Signs 
Antique nautical letters, made from old Indonesia ships, are unique and one-of-the–kind  finds. They are very thick, and have several layering of paint and texture.You can add cozy,  rustic charm wherever you place them–on kitchen shelf, entry door, mantel or wall.  They make great contrast with new building textures.